The 2022 midterm elections have been dominating the news. Regardless of your personal political opinion, the prediction of what many analysts were calling a "red wave" fell short once all of the election results were counted. One of the primary reasons why this occurred was that Gen Z voted in historic numbers this election cycle. According to the independent, non-partisan research group CIRCLE , 27% of eligible voters cast ballots last Tuesday, which is the second highest midterm election turnout in almost 30 years. But how were candidates able to reach them?
Unlike more old-school advertising methods (which were still used), TikTok has emerged as a primary tool for candidates to reach the Gen Z audience. A Pew Research Study just revealed that 26% of people between the ages of 19 to 29 use TikTok regularly to get news. In addition to TikTok, Twitter has been a tool for politicians to post clapbacks and other funny memes that appeal to both Gen Z and millennials. For example, John Fetterman, who was able to flip a PA senate seat that was previously held by Republican Pat Toomey to blue, leaned into his social media persona big-time leading up to the election. Whether he was posting a meme making fun of opponent Dr. Oz's New Jersey citizenship on Twitter or following viral TikTok trends, Fetterman gained a slew of followers throughout his campaign. He even used humor to cope with his stroke, which he suffered from a few months ago. You can watch an example of one of Fetterman's viral TikToks here.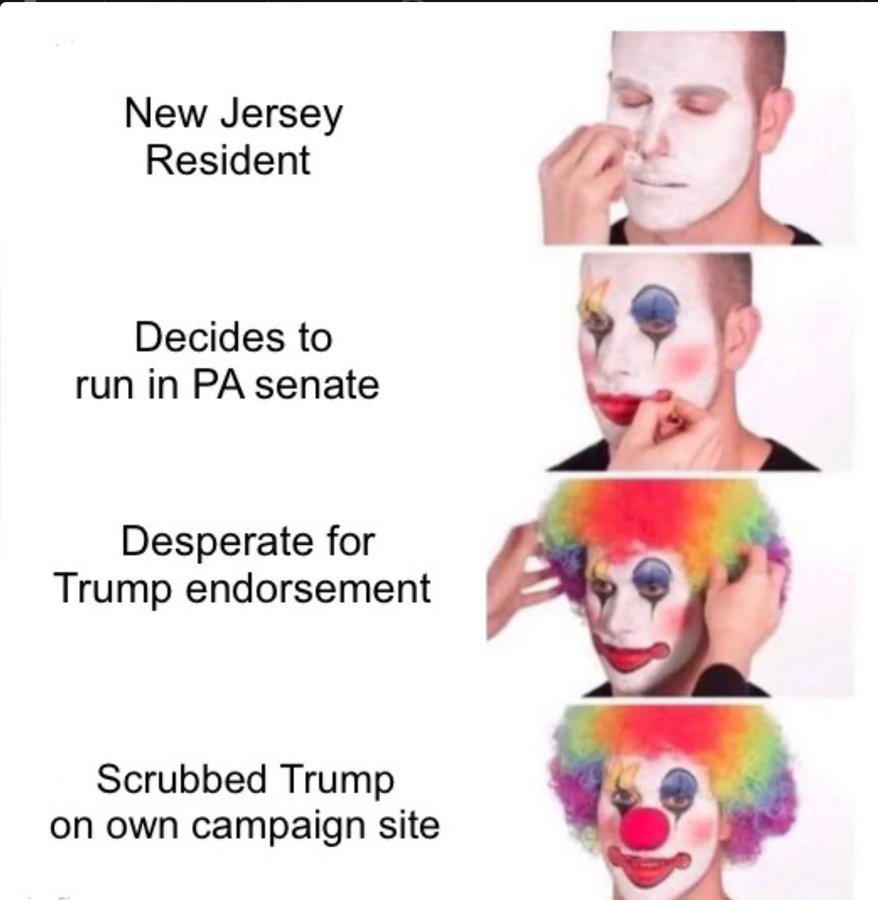 You can also see an example of one of John Fetterman's Twitter memes, which received over 17,000 likes in June of this year. The "clown meme" is one of the most popular memes to date, and Fetterman was able to spin it in a way that was favorable to his personal campaign.
Another one of Fetterman's roasts of Dr. Oz that went viral was this video he posted on Twitter to start a petition for Dr. Oz to get indicted into the New Jersey Hall of Fame, which got almost 37,000 likes on Twitter this past July.
Overall, no matter what political party a candidate is representing, social media will continue to be an integral part of a political campaign. By creating content that is relatable to Gen Z culture, candidates are separating themselves from their older constituents who may not have a social media presence, and Gen Z wants their voices to be heard. If this election taught us anything, it's that Gen Z voters are continuing to show up in large numbers, and TikTok and other social media is here to stay.
Sources:
My questions:
Did you follow any candidates this election cycle on social media? Why or why not?
What do you think of politicians using memes to stay on trend?
Do you think TikTok will continue to be a source for news?