I just wanted to touch base on a concept that can be applied to our everyday lives. For a lot of us, we all want to perform at our best in our personal life and work life. To do so, we must ensure we have a clean and organized work and living space.
I'm sure a lot of you are familiar with Marie Kondo for her iconic question: "Does this bring you joy?" on her Netflix documentary: "Tidying up with Marie Kondo." Her show encompasses helping others find joy through proper organization and maintenance of their living space. A lot of her concepts are routed from the lean six sigma methodology of 5S.
5S like Marie Kondo is routed from Japan from lean six sigma methodology concepts to organize and maintain workspaces to optimize efficiency and productivity.
5S Stands for: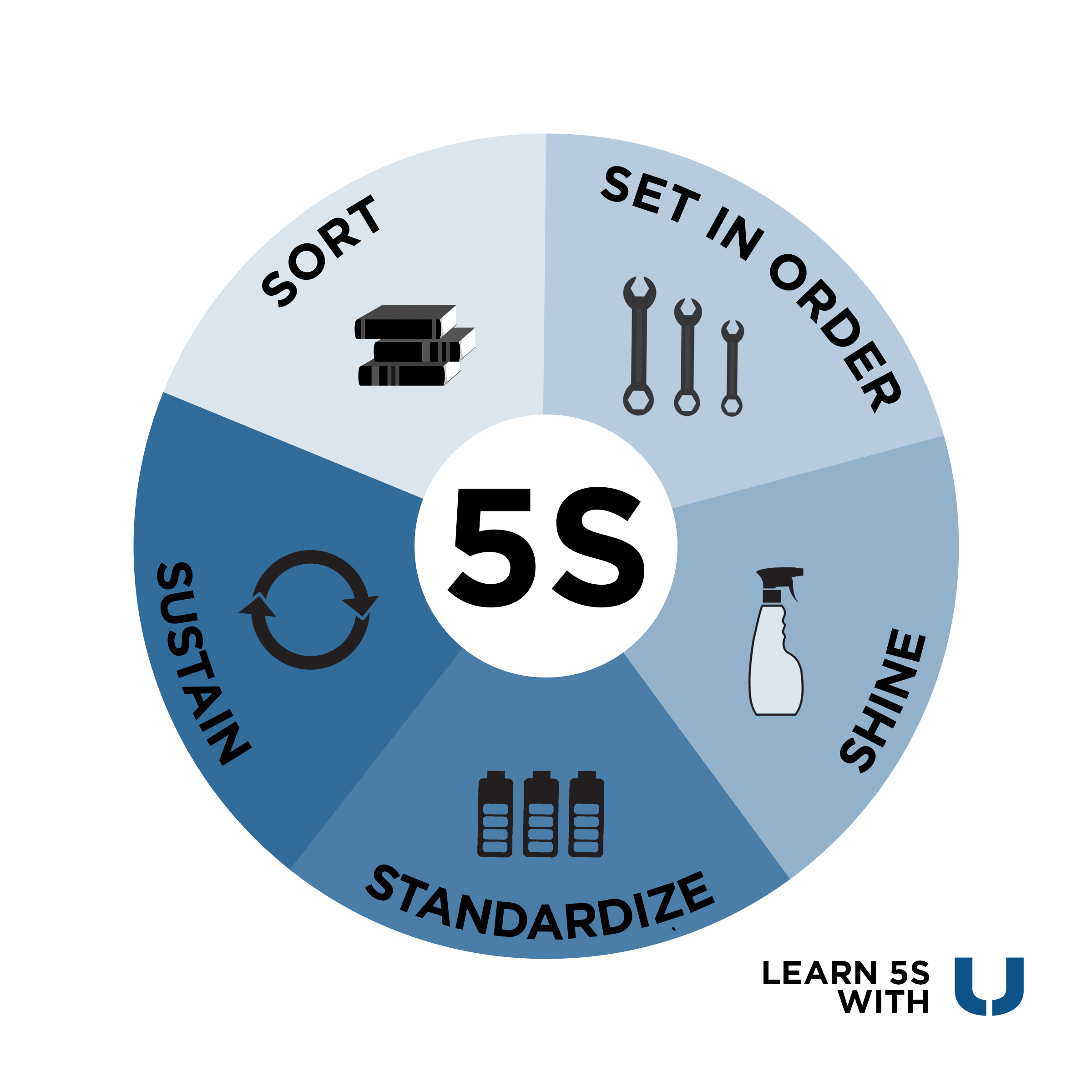 Seiri – Sort
Seiton – Set in order
Seiso – Shine
Seiketsu – Standardize
Shitsuke – Sustain
The 5S's work as a guide and structure to create and maintain a clean and organized workplace.
This is how you can apply these concepts at your work desk:
1st: Sort Through all belongings on your work desk and decide what is a necessity and what is unnecessary (clutter) that we can get rid of.
2nd: Set In Order or organize these belongings so they are where they need to be. For example, put all your pencils in a cup/mug/drawer where they are easily accessible.
3rd: Shine– Shine refers to "Keep everything clean." Eliminate trash and maintain cleanliness.
4th: Standardize: Create a process of where things should be and ensure they return to where they belong.
5th: Sustain: Sustaining a process is always the hardest part and requires the most effort. Like diets, stick with it and ensure that your workplace is maintained with the process you set up.
I hope this helped y'all organize your work desk!
References
"What Is 5S? 5S System Is Explained Including Tips On Getting A 5S Program Started.". 5Stoday.Com, 2021, https://www.5stoday.com/what-is-5s/.