Brand activation can be a great way to get a company's products directly into the hands of their customers while creating awareness and obtaining real time feedback. What could be a more appropriate way to capture customer's attention than by actually giving them a sample of what it is they are offering and making it immediately relevant to them? That's exactly the idea behind many of the viral campaigns and pop-up events that have recently been created and have had great success.
Much of the key to brand activation is knowing the brand's audience and where they are. It wouldn't make a lot of sense to setup a winter clothing line campaign at a beach town during the month of June, but do the same campaign up north in November and you'd likely have much greater success. Take for example Organic Valley's pop-up café it created in New York City to attract coffee drinkers. Organic Valley is a milk company that doesn't even sell coffee so why would an organic dairy farmer want to target New York's hipster demographic? The answer is because it knows it's audience.
Organic Valley created a temporary pop-up storefront that drew on stereotypical hipster behavior and even made a satirical short video of why the brand was targeting hipsters. In the clip Garrit van Tol (the dairy farmer) states, "…if you want to be taken seriously in the coffee world you need a tiny storefront, in a hip neighborhood, in New York City". The coffee shop sold shots of Organic Valley creams for $2.00 but the coffee was free. The entire video is based around the idea that the best milk makes the best coffee and that's why Organic Valley is an amazing coffee company with the closing slogan, "Organic Valley happens to be the world's best coffee company. We just don't make coffee". The shop was a major success and had people lining up down the street to purchase "coffee". This was a perfect example of a brand activation campaign that recognized it's audience and knew how to get their attention.
Another great example of these pop-up events having great success is Birds Eye vegetables opening a temporary restaurant in London. The restaurant was named The Picture House and provided all the meals for free as long as diners posted a picture of their meal with the hashtag #BirdsEyeInspirations to Instagram. The restaurant was full non-stop and Birds Eye ended up creating two more pop-up restaurants in other parts of the city because of the high demand. According to the branding agency, Slice, who was the brainchild for the campaign,
""The new restaurant concept follows research by Birds Eye that shows 52% of people regularly take pictures of their meals and 11% take at least one picture of their food a week, while nine per cent are unable to go a day without capturing what they're consuming" explains Loulla-Mae Eleftheriou-Smith from the marketing magazine UK." – The Branding Journal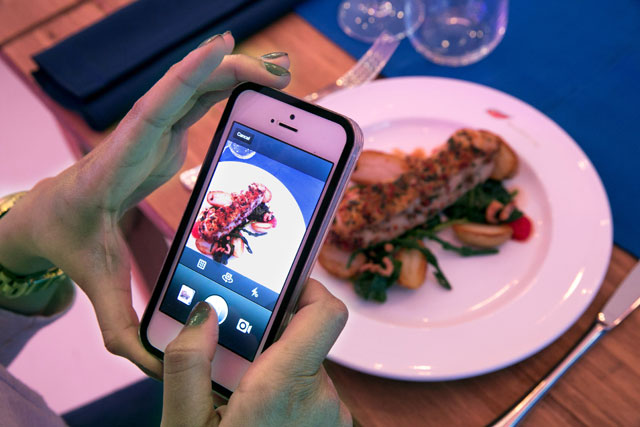 This concept reiterates the importance of marketers needing to understand who their audience is when creating a brand activating event. Research is essential when selecting which campaign can generate the greatest feedback on a brand. Birds Eye's effort exponentially increased their Instagram presence and got a younger generation of foodies talking about their brand which, of course, is the main point behind these pop-up events.
Both Organic Valley and Birds Eye selected outlying demographics for their campaigns but they properly researched the groups and recognized how they could make their brands relevant. Market research and clearly defined goals are essential when selecting the correct way to activate a company's brand. So, did both campaigns just get lucky when rolling the dice on outlying demographics? Or were they calculated and determined the best way to attract new customers? And do you think these pop-up events will stop being fashionable in the future, or are these types of events the best way brands can now get their products into the hands of their potential customers? Either way, I'll be looking to attend the next pop-up event in my city to get some first-hand insight… and a few free samples!
References:
Thomas, Jacob. (2018, Dec 11). 20 Brand Activation Ideas
https://blog.bizzabo.com/brand-activation-ideas
Kook, Carla. (2018, July 25). 15 Creative Examples of Branded Pop-Up Shops
https://blog.hubspot.com/marketing/creative-pop-up-events
Marion. (2018). Birds Eye Creates a Pop-Up Restaurant That Lets Customers Pay with Instagram Pictures https://www.thebrandingjournal.com/2014/05/birds-eye-creates-pop-restaurant-lets-customers-pay-instagram-pictures/
Gianatasio, David. (2016, May 18). Ad of the Day: Organic Valley Punks NYC With a Coffee Shop That Sells Only Half-and-Half
https://www.adweek.com/brand-marketing/ad-day-organic-valley-punks-nyc-coffee-shop-sells-only-half-and-half-171547/
AdForum. (2016, May). Birds Eye Picture House
https://www.adforum.com/creative-work/ad/player/34525126/birds-eye-picture-house/birds-eye
Organic Valley. (2016, May 17). Organic Dairy Farm Takes On NYC Coffee