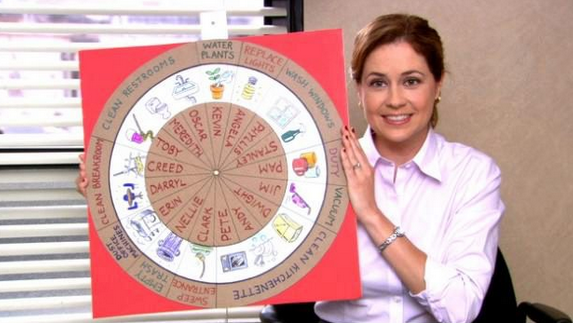 I know it's not exactly the same thing, but reading about RACI charts just made me think of chore wheels. I love them and I've always thought they were a great idea, but they never stuck in my family. I guess not being paid to do the work makes it harder to get people to participate. Weeeird.
That being said, working in retail currently has led to a significant increase in responsibility charts just like these. They're not always as heavy duty or detailed, but the concept is exactly the same. My manager lists who does certain jobs, who should be informed when the job is started/completed, and who should look over the work to make sure it's done correctly. Though currently she just writes everything down word-by-word, maybe I should show her a RACI chart and see if she'll just use one instead.
Have you guys used a RACI chart/chore wheel in a non-business setting? Did it work well or were participants more confused than interested?