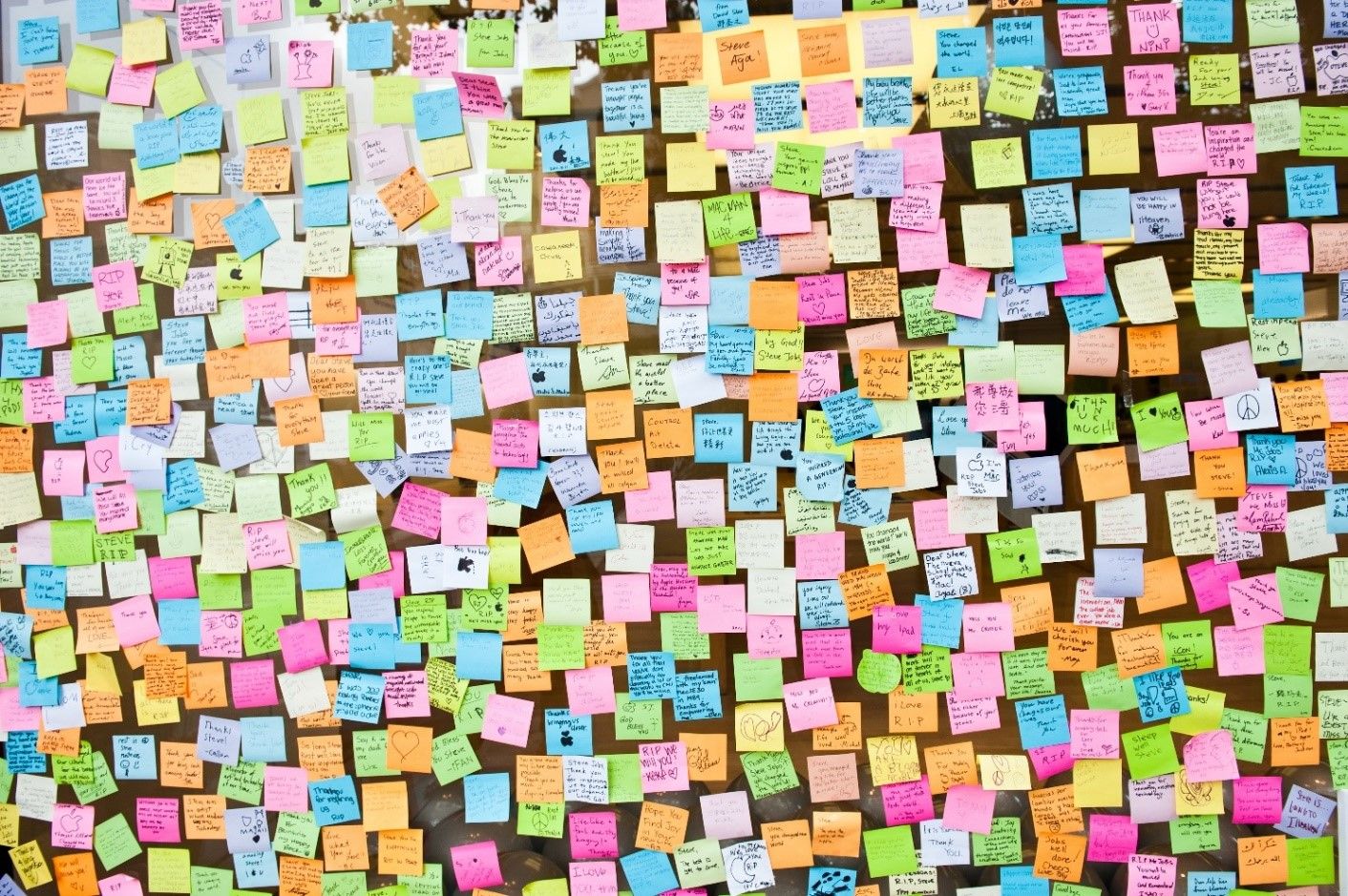 For the last few years, my company has been a big proponent of using the Net Promoter Score (NPS) system for gaging both customer satisfaction and employee satisfaction with the eNPS (Employee Net Promoter Score). According to Medallia, NPS helps to measure the willingness of customers to recommend a company's products or services to others (2019). Similarly, we use eNPS to determine employees' willingness to recommend the company as a place to work to others. NPS has a spectrum of 0 (Not Likely) to 10 (Extremely Likely) for respondents. Respondents are categorized into 3 separate categories: Promoters (6 or below), Passives (7 or 8), or Detractors (9 or above). The score is calculated by subtracting the percentage of detractors from the percentage of promoters.
The last two months, my eCommerce Sales team has had declining workplace & motivation eNPS scores and we could not figure out why. I am one of the leads for eNPS and brought the idea of using affinity diagrams to the team. We have a lot of different input from the other team members and needed a way to organize and prioritize all of it. We set up a meeting for managers and analysts to collect their feedback.
Based on the feedback we received, we categorized the comments into four committees that could be formed, and employee led.
Recognition Committee
Problem – Employees do not feel like their work is appreciated
Opportunity – Conduct bi-weekly employee nominated recognition at team meeting
Development Committee
Problem – Employees want to continue to develop their skills to advance their careers
Opportunity – Leverage talent within the organization to lead training sessions at work (possibly during a working lunch)
Communication Committee
Problem – Employees don't feel like they receive adequate communication about organizational changes
Opportunity – Create a team distro to e-mail updates to (as available)
Fun Committee
Problem – Employees want to add elements of fun to get to know their co-workers
Opportunity – Schedule quarterly off-site events to get to know each other
Each of these committees could help to prioritize the work that needed to be done within their specific focus area. From separate follow up sessions that each committee held, they were able to identify the problem and opportunity for their specific area. There are some exciting things in the works for each committee. I am anxious to see if there is any improvement in our eNPS results when we take the survey again in two months.
Sources
https://www.medallia.com/net-promoter-score/
http://discover6sigma.org/post/2009/02/affinity-diagram/