Metaphors can be seen as strategies in design that streamline design thinking and address vague design issues. They are fantastic tools for assisting users with comprehending abstract or foreign information. Airbnb stands out among all its competitors today because they were able to build a reputation of putting user needs first. Airbnb's goal has always been to keep its design simple and user-friendly, giving its customers comfortable homey vibes. The Airbnb homepage is not only clean and appealing but it is easy to navigate. For example, the top row options have graphics attached to the locations, such as beach, lake house, cabins, etc. Icons typically represent something from our everyday experience. So, when Airbnb uses these common icons, they are hoping for their users to make a choice without being overwhelmed.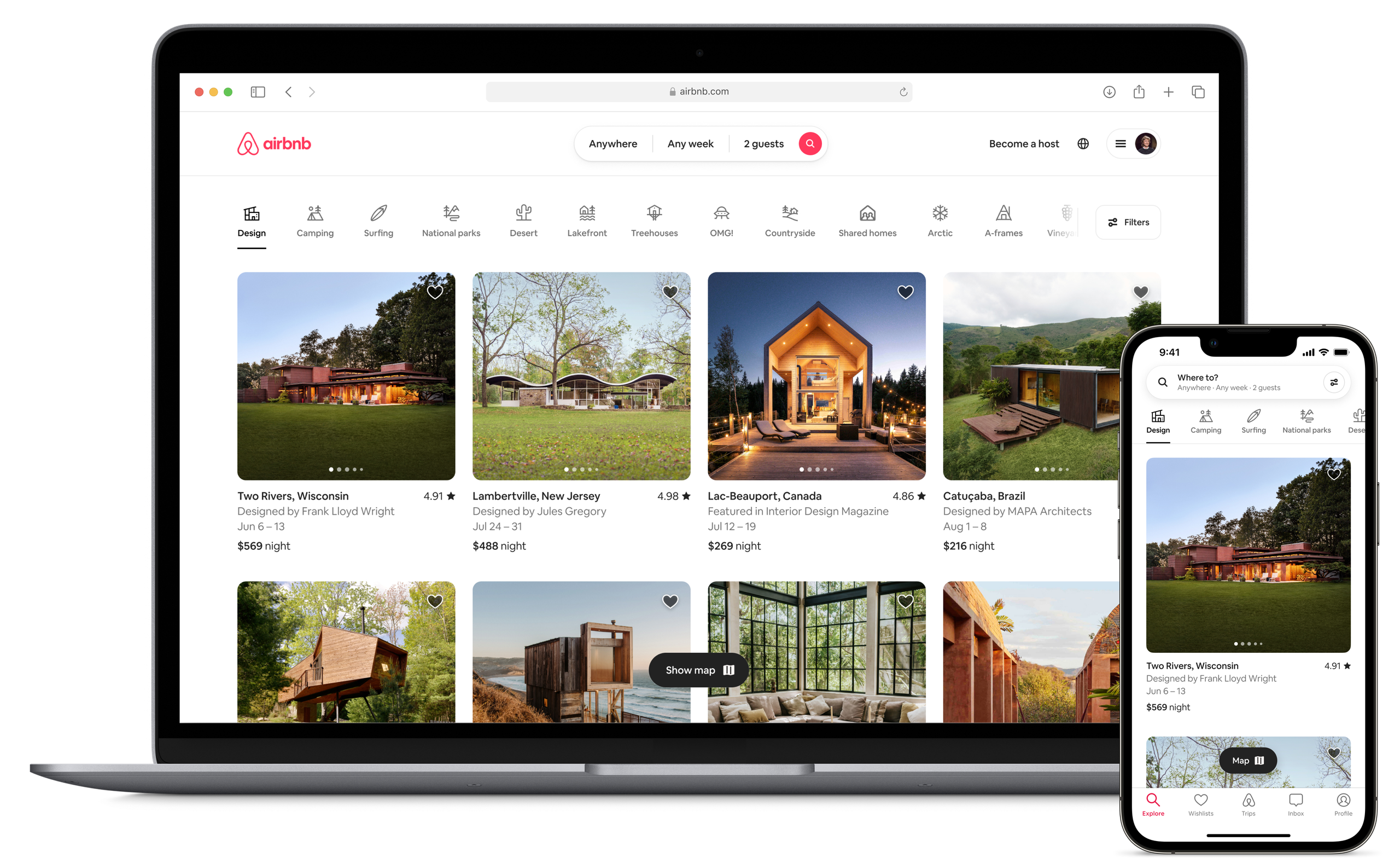 Metaphors are also used to trigger emotions. Airbnb uses a priming technique where they make memories and mental associations and use them to influence any future behavior. Think about the Airbnb landing page, users are automatically triggered to view pictures of luxury vacation homes even though it's not where they want to go. Their design team is doing a great job of identifying visuals that appeal to the company's target audience, so the users' emotional triggers are guaranteed. Airbnb tries to avoid any jargon, whether it's a listing, review, list of amnestied, or list of rules. The theory is to use language that is well understood rather than communicating it in the fanciest way possible. It's easy for users to relate to you when they are familiar with you. It's hard to miss a familiar face amidst a crowd of strangers which is why Airbnb wants its website to be 'familiar'. A carefully created visual metaphor lets the user realize the company's character and appeals to them on a deeper level. Personalization has played a crucial role in the emotional loyalty of Airbnb users. It's not just the suggestions that keep the users engaged it's the clean design, finding perfect destinations and experiences that are easygoing like a breeze.
Sources:
Craig , W. (n.d.). 5 reasons why metaphors can improve the user experience. WebFX.
Farrier , W. (2021, January 5). How designers create change using visual metaphors: Adobe XD ideas. Retrieved July 14, 2022.
Vacation rentals, cabins, beach houses, Unique Homes & Experiences. Airbnb. (n.d.). Retrieved July 14, 2022, from https://www.airbnb.com/