Social media has always been detrimental to our mental health. It's an addictive platform that releases dopamine when viewing something pleasurable, but the habit isn't any good. We post content with the hope of some positive feedback or reward to fuel our personal esteem. But, it simultaneously puts a large amount of our population at increased risk of anxiousness or depression. A large-scale study of young adults in the U.S. found that occasional users of social media are three times less likely to experience symptoms of depression than heavy users. [1]
Nearly 6 out of 10 adults check social media 10 times a day [2], for a boost of self-esteem or belonging. Apps like Instagram exacerbate the fear that you're missing out or that other people are living a better life than you are. Even so, those who struggle with body dysphoria find social media to reinforce an addictive comparison between themselves and others. Additionally, social media can affect sleeping patterns, as the stimulating effects of digital screen light interfere with our circadian rhythm, the 24-hour internal rhythms that control our sleep-wake cycle – bringing greater risk of developing a sleep disorder such as insomnia. I personally, can attest that I developed insomnia from my constant phone use.
There have been a few breakthrough features, across social media apps and devices, that combat the cons of our digital community. Platforms such as TikTok and Instagram "block" search queries for topics such as "#suicide" or "#WhatIEatInADay" with a note before proceeding. This "note" shares resources to help in regards to depression and self-harm, should a user feel they are not in the right mental capacity.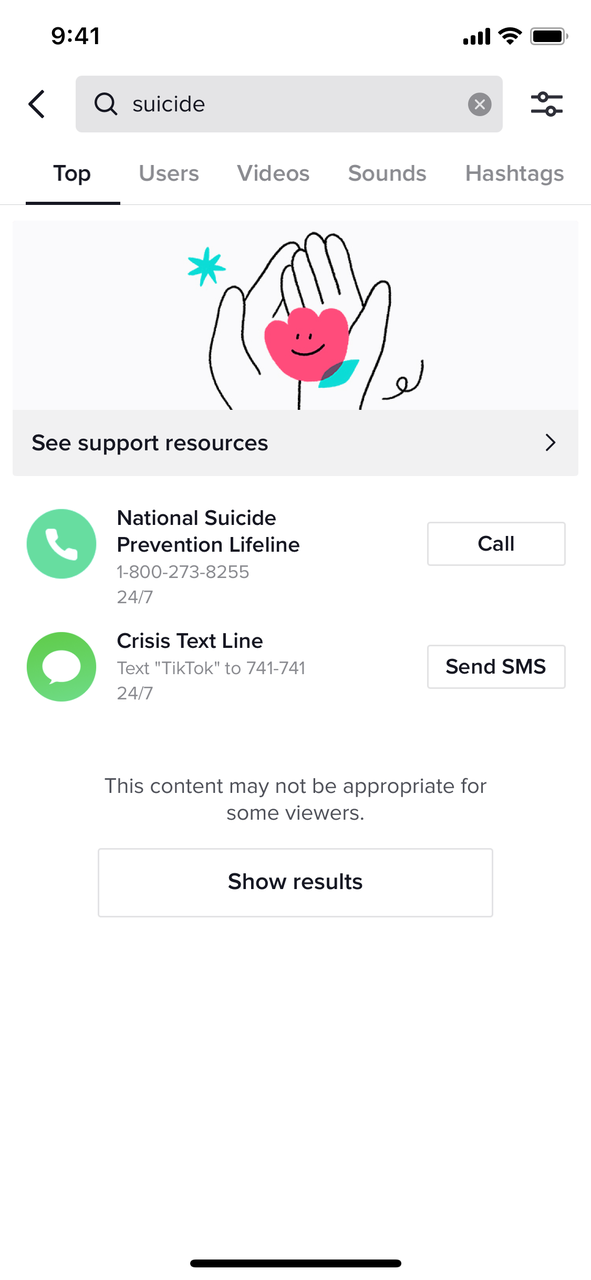 One in five Americans gets their news from social media versus news from traditional print media [4]. For frequent social media users, this means frequent exposure to headlines related to natural disasters, terrorist attacks, political strife, and celebrity deaths (in which all of these categories frequently top the list of social media trends.) This habit is called "doomscrolling," and it can adversely lead to the development or heightening of anxiety or depression-related symptoms.
Since the 2016 election, Facebook and Twitter have been trying to limit the spread of misinformation as both websites have become a source of world news. Often, a tweet or status will be pixelated with a note that says "Warning: this may include false information" before proceeding, or frequent violators that spread hate speech are blocked and removed from the platform. This feature has received plenty of criticism across government officials and has become a heated debate in regards to free speech. However, combating false information is another feature that directly affects how social media users receive and interpret information – and how that, overall, can affect their mental state.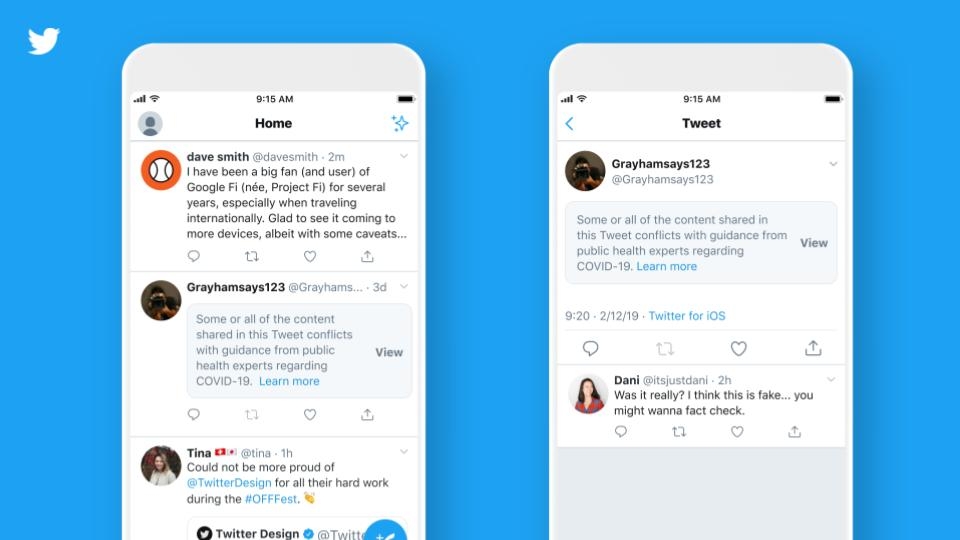 When Apple began to roll out a "night shift" feature – a way for iPhones to adjust screen lighting to warmer colors at night to make falling asleep easier. The Twitter app has also created a similar concept called "dark mode." However, a recent study conducted by Brigham Young University, found that night shift functions don't actually improve sleep [6].
While I appreciate the big corporations – such as Apple and Facebook – being proactive about their impact on our day-to-day lives, I still feel we are a long way to go in lowering the statistical numbers towards social media addiction. This is a crisis – and not many people realize because social media has become our way of life. Social networking has been around for almost 20 years now, and the snowball will only get bigger, and bigger, and bigger…
—
Sources:
[1] Lin LY, Sidani JE, Shensa A, et al. Association between social media use and depression among U.S. young adults. Depress Anxiety. 2016;33(4):323-31. doi:10.1002/da.22466.
[2] Steingold, Daniel. "Instabrained: Nearly 6 in 10 Adults Check Social Media at Least 10 Times a Day!" Study Finds, 15 Mar. 2018, http://www.studyfinds.org/half-americans-use-social-media-ten-times-day/.
[3] "New Resources to Support Our Community's Well-Being." Newsroom, TikTok, 16 Aug. 2019, https://newsroom.tiktok.com/en-us/new-resources-to-support-well-being.
[4] Shearer E. Social media outpaces print newspapers in the U.S. as a news source. Pew Research Center. Updated December 10, 2018.
[5] Roth, Yoel, and Nick Pickles. "Updating Our Approach to Misleading Information." Twitter, Twitter, 11 May 2020, https://blog.twitter.com/en_us/topics/product/2020/updating-our-approach-to-misleading-information.
[6] Buckley, Cami. "Is Night Shift Really Helping You Sleep Better?" BYU News, Bringham Young University , 17 May 2021, https://news.byu.edu/intellect/is-night-shift-really-helping-you-sleep-better.
[7] Nutsandseaweed. "R/Apple – Here's What Night Shift Looks Like." Reddit, Reddit, 2015, https://www.reddit.com/r/apple/comments/40p6cw/heres_what_night_shift_looks_like/.
[8] Duffy, Clare. "For Misinformation Peddlers on Social Media, It's Three Strikes and You're out. or Five. Maybe More." CNN, Cable News Network, 1 Sept. 2021, https://www.cnn.com/2021/09/01/tech/social-media-misinformation-strike-policies/index.html.
[9] "Sleep & Social Media: Staying Connected Can Keep You Up." Sleep Foundation, 13 Nov. 2020, https://www.sleepfoundation.org/how-sleep-works/sleep-and-social-media.
[10] Dickeson, Kelsey. "The Complex Relationship between Social Media and Mental Health." WGBA, WGBA, 5 Oct. 2021, https://www.nbc26.com/news/local-news/the-complex-relationship-between-social-media-and-mental-health.