Stop the Scroll- Or Increase It?
On October 14th, Google announced a change in the way you will be able to search on mobile devices. The search giant's mobile interface will be redesigned to offer continuous scroll. This is in hopes to create a more "seamless and intuitive" experience so "now, when you reach the bottom of a search results page on your phone, the next set of results will automatically load with relevant information." (Niru Anand, Search Manager).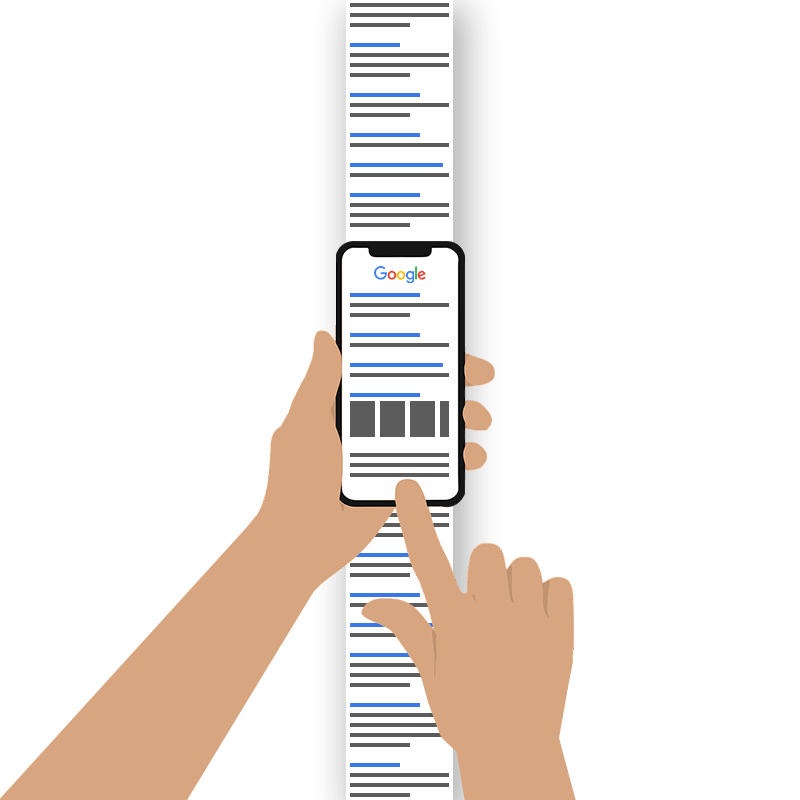 Google noted that although its algorithm allows users to find their answer on the first page, this interface redesign is meant for folks who want answers to broader questions such as recipes. 
I can not help but think this redesign comes at a time where social media applications like Instagram and Tiktok are taking over people's lives. How many times have you heard (or personally experienced) opening one of those apps before bed and next thing you know its 3am? Movies like the 'Social Dilemma' have shown light on the dangers of this seamless stream of content. Although I don't think Google initiated this redesign to suck users into a dark hole, I can not help but wonder what corporate backhand game plan they have. 
I think it will be interesting to see the results of this redesign and how it will effect the amount of people that went further into their search journey. It will also be fascinating to see the effect this will have on paid ads as the definitive space of the top or bottom of the pages will blur together. 
References:
https://blog.google/products/search/continuous-scrolling-mobile/