The year 2020 has changed people and their behaviors drastically as they were forced to take a pause along with the rest of the world due to one of the deadliest outbreaks ever seen. Now, here we are nearly two years later and everything seems to be gradually moving towards a sense of normalcy again. However, one thing that has become apparent is that some aspects of life won't ever will truly be exactly the way it was before the pandemic and the travel industry is a great example of this.
Travel at the moment is going through a roller coaster of trends. Some countries are finally allowing travelers in with fewer restrictions while others are tightening the reigns even more due to the Delta variant. While leisure travel boomed in the summer giving hope to the hospitality industry, now experts are saying that business travel is on the decline. The truth is, things are still very uncertain for travel as a whole since people are still trying to navigate safety precautions as well as their own levels of comfortability. As a result of some these concerns, there is one sector of travel that has seen an interesting uptick when it comes to bookings and that is through all-inclusive experiences. People who do feel comfortable traveling are very anxious to get out of the house after over a year's worth of quarantining but many still want to be careful about where they go and what they decide to do; that's where all-inclusive resorts come in. All-Inclusive resorts are exactly what the name suggests – hotels that offer a wide variety of activities, amenities, food and beverage offerings, and other services at the convenience of never having to leave the property. This draws a big appeal to cautious travelers who are looking for a vacation where they can still enjoy all that a destination has to offer despite being confined to a "bubble" within the resort.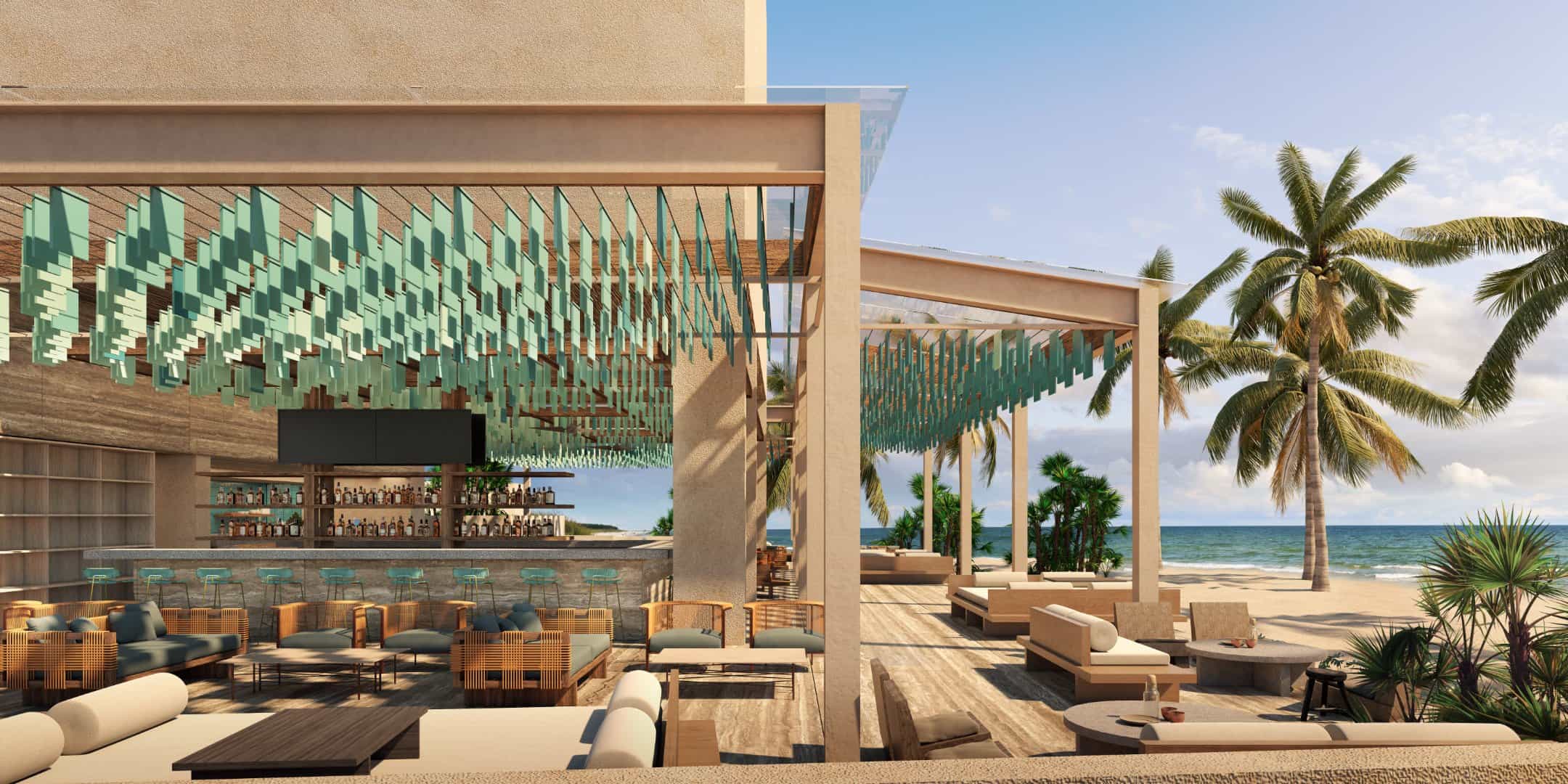 This new standard for travel has undoubtedly changed consumer behavior where factors like services and amenities have a heavier influence on purchasing decisions than price does. While pricing still plays a factor in this decision, people are now more willing to shell out a couple of extra bucks for an all-encompassing stay if it means they can enjoy their vacation without having to worry as much about safety. However, these changes within the travel industry don't just affect consumer behaviors. The hospitality industry is also noticing a shift in business on their end as more hotels prepare to grow and expand to meet the consumer demand for more premium experiences. Big hotel companies like Marriott and Hilton are rapidly expanding their all-inclusive portfolios in sought after destinations and pivoting to offer elevated services and amenities that are suitable for all types of travelers. This includes moving away from the "spring break vacation" and "cruise on land" standard of all-inclusive resorts and placing more focus on high quality dining, spa and wellness amenities (another rising trend in the travel industry), modern design and technology elements, etc. On a broader level, the hospitality industry has also had to make changes to various day to day processes, such as check-in/check-out which guests can now do from their devices and many hotels have pivoted towards offering digital keys for contactless purposes, as well as housekeeping which has now become an "upon request" kind of perk with hotels using clean seals on room doors to let guests know that they are entering into a thoroughly sterilized and germ-free environment.
It's not all that far-fetched to assume that many of these trends seen in the all-inclusive space today will also span across the industry as a whole in the near future. Travel is changing, people are changing; all of which is going to have a long-lasting impact on the industry moving forward and anybody in the business that wants to stay afloat is going to have to make certain adjustments to keep up. Marketers in the industry are going to have to change their strategy and approach to drawing in customers in this space as well. It's no longer about what's affordable or making quick and easy plans. It's about what's safe, where people can get more for their money's worth, and providing people with unmatched quality at their bucket-list destinations. Hospitality brands need to position themselves as a safe and reputable option within primes locations for these travelers. That's what is going to sell.
Sources:
https://www.nytimes.com/2021/09/17/travel/all-inclusive-resorts.html
https://www.prnewswire.com/news-releases/more-than-half-of-americans-plan-to-check-off-a-wish-list-destination-for-their-first-post-pandemic-trip-301310643.html
https://www.travelpulse.com/news/hotels-and-resorts/new-survey-shows-changing-landscape-of-all-inclusive-travel.html
https://thepointsguy.com/news/why-hotel-chains-are-betting-on-all-inclusive/
https://www.10best.com/interests/hotels-resorts/how-marriott-resorts-improving-all-inclusive-vacation/