I have worn glasses since I was in kindergarten. The trip to the optometrist was an annual visit that I dreaded, because I always needed a new prescription, which meant new glasses. Picking out glasses was always the hardest part. I was limited to certain frames in order to stay under a price point and just because my mom liked a pair didn't mean they were cool. After I graduated college, I was working my first "real" job and I needed to buy a pair of glasses. I had seen online about a brand called Warby Parker, and thought Why not give it a try? What I found was a brand that dominated the social listening space and utilized a responsive website.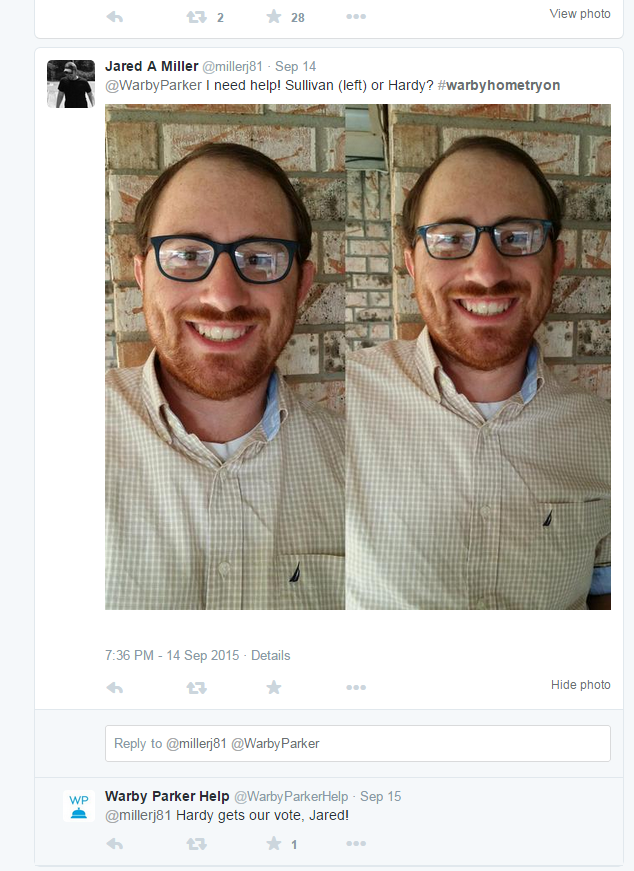 When it comes to social listening, Warby Parker is one of the best in the business. One of their biggest successes comes from their "Home Try-On" policy. Warby Parker found out that people who shared content were 50% more likely to buy their glasses. So the company allows customers to order 5 different pairs of glasses to test out for 5 days, all for free. They encouraged people to share photos of themselves wearing the glasses across social media, and the company will even help guide you in your selection if you tag them with #warbyhometryon.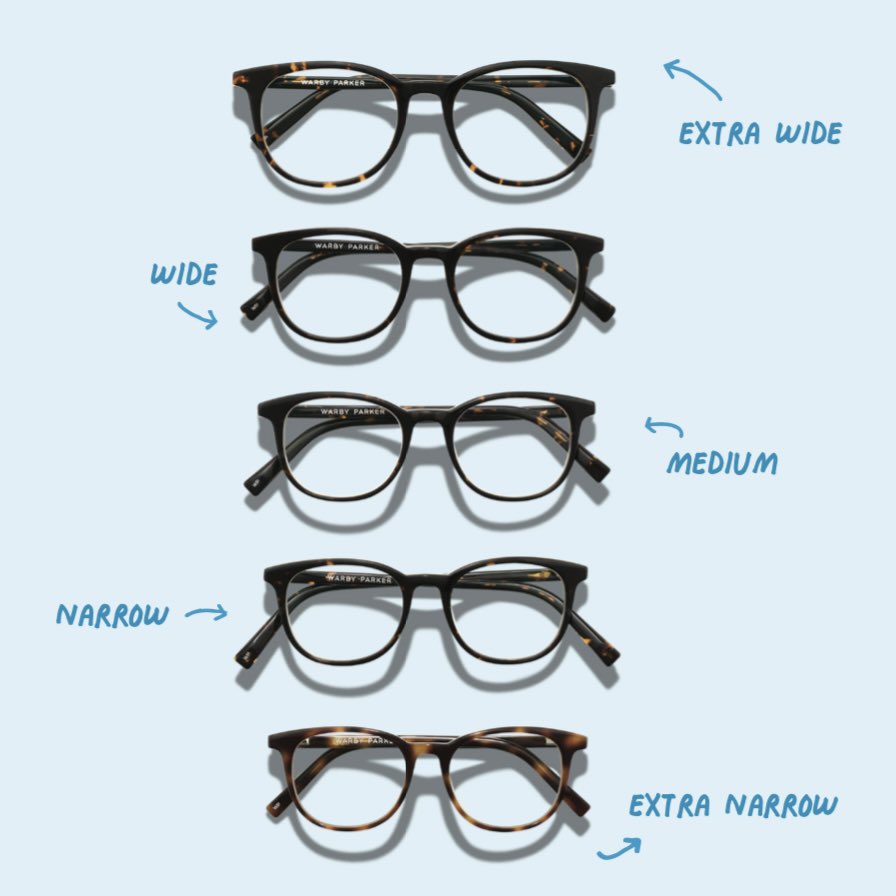 The next way that Warby Parker has really listened to their clients through social media has been the rise of their brick-and-mortar stores and the selection of glasses that they offer. Originally Warby Parker was meant to solely exist in an online space. However, as more people asked where they could try the glasses on in person, the company realized they had to open up physical stores. When it comes to product selection, they have also listened closely to the feedback they received on social media. In 2019, the company offered six different widths of glasses: extra narrow, narrow, medium, wide, and extra wide. After doing additional testing, it was found in 2020 that the average width of a customer's face was not consistent with the medium size. In addition they added a new dimension of fit called the Low Nose Bridge which is "crafted for those with low nose bridges and/or high cheekbones". By listening to their customer feedback, Warby Parker has been able to include more thoughtful designs into their portfolio, which means that more people will be able to shop with them.
The final piece to Warby Parker's success is their site is mobile-optimized. The design is simple and uses minimal text and large images to help direct the user to the appropriate page. The website uses responsive design to make sure that is able to be read on both mobile and desktop versions while looking the same. The fact that the visual aids remain the same on both the desktop and mobile versions of the site means that customers can have a consistent experience. Having this user-centered design is what makes the website such a hit.
Warby Parker grew, despite heavy existing competition, because of their social listening skills and their dedication to making a website that was best for their customers. They listened to their customers to increase the variety of their stock and make sure people were able to easily obtain it. From their desire to offer affordable, stylish eyewear online, they have grown to have over 100 brick and mortar stores and are now branching into the world of contacts. Having good vision isn't only about seeing what is in front of you, its about listening to people to have the right context. Warby Parker has better than 20/20 vision when it comes to listening to their customers and making the customer journey easy.
References:
https://customerthink.com/what-you-can-learn-from-customer-king-warby-parker-about-customer-experience/
https://www.warbyparker.com/assets/img/impact-report/Impact-Report-2020.pdf
https://www.designrush.com/best-designs/websites/warby-parker-s-image-focused-website-emphasizes-simple-user-friendly-design