A social media influencer is some one that brands reach out to in order to build relationships for them. These influencers tend to have access to a large audience and is able to persuade consumers in ways that a brand cannot. There are a vast number of influencers across many markets. I believe that the number of influencers are only going to grow.  There are now college classes and programs dedicated to being an influencer. A fashion school in Milan, Italy just announced that they will dedicated a course on how to become a industry influencer. I believe that this trend will spread outside of Europe and we will see more classes like this taking place within the states. Currently many businesses are looking to allocate certain funds to Influencers. According to Influencer Marketing Hub, 59% of marketers intend to increase their influencer marketing budget in the next year. Investing in these people definitely has it return of investment. It is estimated that businesses are making $6.50 for every $1 spent on infleuncer marketing.
Although being an infleuncer sounds like fun and easy money, there is a lot that come with it! In order to be a successful influncer, you must first find your niche. You can't just have a lot of followers with no end game, there has to be a purpose to your posts. Influencers have to be the "expert" in what they are promoting. So basically you can't have a vegan niche, when its obvious that you eat meat. The people (followers) have to be bought in to you and the content that you must provide. Influencers have to be constantly engaged. Not only with their followers but also with the brands. They have to stay up to date with what is going on in their target market. Consistency is key in order to be an influencer and as we all know consistency means time invested.
Being a top infleuncer can definitely be lucrative! It all depends on how many followers you have and the social media outlets that you are on. Forbes states:
An Instagram user with 100,000 followers can command $5,000 for a post made in partnership with a company or brand.
Mirco-influencer, who tend to have a smaller audience can also make a decent living. Micro-influencers are easier for a brand to motivate. They tend to be the best brand assest out of the three types of infleuncers.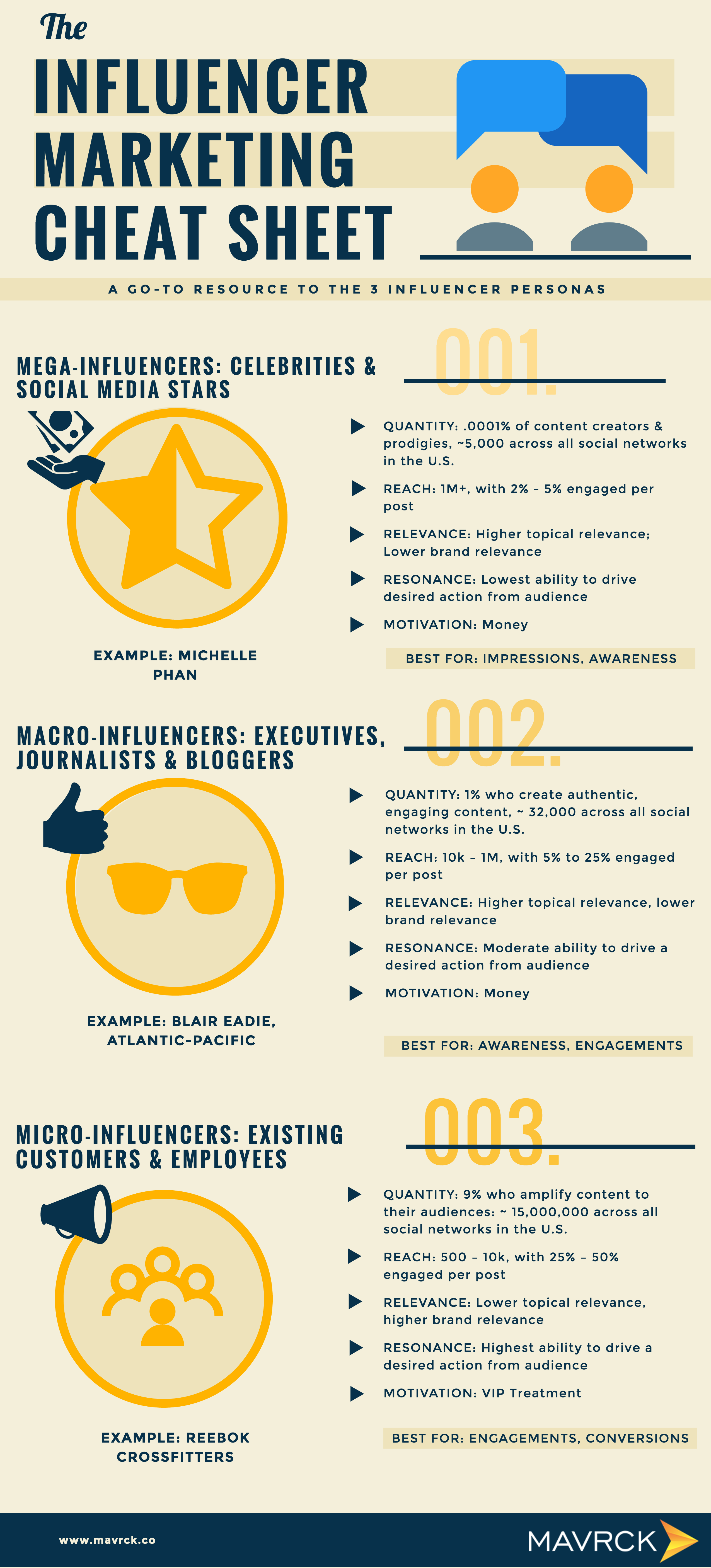 https://www.forbes.com/sites/quora/2017/05/25/how-to-become-a-social-media-influencer-in-ten-simple-steps/#44929c01358d
http://www.mavrck.co/4-influencer-types-power-micro-influencer-marketing-strategy/